Services
RETAILS SHOPFITTING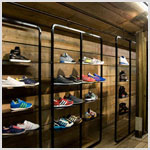 Smart Angle Projects are a national Shop fitting and interior fit out specialist. We specialize in turn key packages helping you deal with all aspects of retail shop fitting and your retail store development objectives. With a complete range of services for the retail leisure and commercial markets it's no wonder that we partner many major High Street names.
With Our in house designers you can visualize your store including fixtures and fittings in state of the art 3D renderings. This way you know exactly what you're getting and there are no nasty surprises.
From conception through to completion our Management and designers will guide you through the entire process, giving you a single point of contact allowing you to get on with your business.
Keeping ahead of your competitors is fundamental to success in any business. That's why at smart angle we deliver cutting edge design and meticulous detail that will help you showcase your business.
BARS RESTAURANTS & LEISURE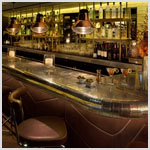 Our in-house design and projects teams have the knowledge and skills to both create and deliver unique and practical solutions. The initial project would start with our design team taking a detailed client brief and then interpreting this into a creative visual 3D rendering adaptation, along with material samples Our in-house design and manufacturing facility ensure that all projects are carried out under total quality control and delivered on site specific deadlines.
We work closely with all our clients to deliver unique, exclusive and original interiors.
OFFICE FITOUT & REFURBISHMENT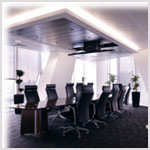 If you are seeking an easy solution to refurbish your corporate interiors, smart angle Projects UAE can certainly help. As a fit out company, we strive to be with you every step of the way from concept to completion, giving you as much or as little assistance as you desire through each stage of your workplace fit out.
Thanks to the skills and experience of our in-house design team, we can turn any corporate concept into something concrete. Our high tech 3D rendering software allows you to visualize your new workplace and make all the necessary changes before construction has even commenced, safeguarding the design and comfort of your office. Bespoke Interior Design We realize that every office is different. Because of this, our fully equipped joinery facility has everything required to create a number of customized items perfect for your office or retail fit out. Whether you need a new staircase or a boardroom table, our team can manufacture precisely what you desire.
The Experience You Require, we have retained a great many clients as well as welcomed a number of new ones. This is because our level of quality and passion when it comes to creating functional, attractive corporate work environments is unmatched within the UAE highly competitive office fit out industry
DESIGN SERVICES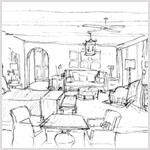 Here at smart angle Projects we believe if you can dream it we can design and build it.
Our design team are dedicated to providing you with an inspiring well crafted interior space that will enhance any business or working environment.
Innovative design is even more important in today's market if you are to stand out from your competitors, just one of the reasons for engaging a specialist designer and contractor Good design is thorough down to the last detail. Nothing must be left to chance, care and accuracy in the design process shows through the finished product.
When you get design and application right, you make spaces to be proud of.
"Find out today give smart angle a call"
House decoration and furniture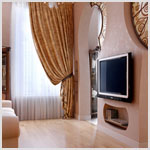 Here at smart angle we both design and manufacture all our specialist joinery in house. With state of the art facilities and some of the countries finest craftsmen we are one of only a handful of shopfitting companies in the uae still to carry this facility in house, enabling us to fully control both quality accuracy to clients requirements and fast delivery. we are proud of the unique service we offer and would be delighted to talk to you about any of your specialist requirements
land scape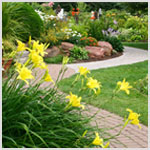 Smart Angle company has been providing outstanding customized service to our clients . This has earned us the reputation of one of uae residential and commercial landscape companies. As a full-service landscape company, we provide a one-stop shop for all areas of landscaping, including design, maintenance, construction, irrigation, stone walls, outdoor rooms, water features and lighting for residential and commercial clients. As each of our clients has different needs, all of our designs and concepts are customized to satisfy each customer in a unique way.
Interior Designing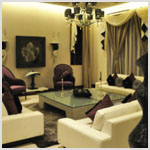 Our expert interior designers will work with you through every stage of your project. We design in 3d, create and desliver bespoke interiors for all environments including investment property, private clients and show homes. We have a continuous and proven track record of successfully managed projects of all sizes, from a single room to a complete refurbishment. Our design plan is the first step in executing your fitout.